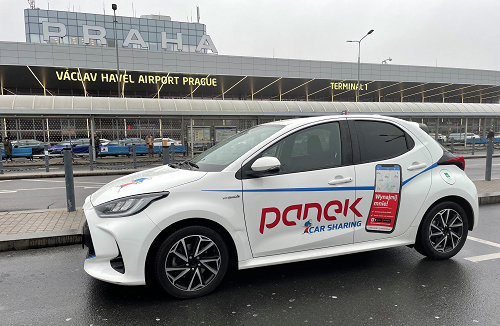 Polski carsharing przez ostatnie lata rozwijał się bardzo dynamicznie, jednak głównie w ramach naszego kraju. Dziesiątki miast, różne rodzaje cenników i rozliczeń, rozmaite klasy samochodów i modele, natomiast poza nielicznymi wyjątkami carsharing w Polsce był ograniczony wyłącznie do granic naszego kraju.
Jednym z takich wyjątków jest 4Mobility, które zezwala za dodatkową opłatą (150 PLN) na wyjazd do krajów Unii Europejskiej, natomiast dwóch liderów branży, czyli Traficar oraz Panek Carsharing jak dotąd nie zezwalało na wykorzystywanie swoich samochodów poza granicami Polski, choć obu usługodawców w swoich macierzystych usługach tradycyjnej wypożyczalni (Express oraz Panek Rent a Car) umożliwia wynajmy swoich aut z opcją wyjazdu za granicę.
W ostatnich dniach doszło jednak w przypadku usługi Panek do zmiany dzięki której klienci usługi carsharingu, będą mogli w końcu bez złamania regulaminu wyjechać za granicę. Panek Carsharing udostępnił w ramach pilotażu możliwość wyjazdu swoimi samochodami do Czech i Słowacji, a nawiązując do popularnej niegdyś reklamy sieci Play, w której padło kultowe już zdanie: "do Czech to ja mam za darmo" za wyjazd za granicę do obu krajów nie zapłacimy dodatkowo ani złotówki.
Jest to dobra wiadomość dla wielu klientów, którzy za pomocą samochodów współdzielonych chcieliby odwiedzić Pragę lub czeską stronę Karkonoszy, albo słowackie  Tatry. Oczywiście wymienione lokalizacje to tylko najbardziej popularne destynacje w krajach naszych południowych sąsiadów, natomiast samochodami Panka możemy poruszać się bez ograniczeń po całym obszarze Czech i Słowacji.
O ile, wyjazd za granicę możliwy był jak dotąd we wspomnianym 4Mobility, lub w niedziałającym już w Polsce CityBee, to Panek zaproponował rozwiązanie, którego jak dotąd w polskich usługach carsharingu nie było, a jest nim możliwość pozostawienia wynajętego samochodu w jednej z wyznaczonych lokalizacji poza Polską, które zostały oznaczone ikonką parkingu specjalnego. Działa to na podobnej zasadzie jak w innych, polskich lokalizacjach pomiędzy którymi można przemieszczać samochody, z tą różnicą, że zakończenie wynajmu w wyznaczonych punktach poza Polską związane jest z opłatą dodatkową w wysokości 400 PLN.
Lokalizacje zwrotów znajdują się na terenie portów lotniczych w czeskiej Pradze, Brnie oraz Ostravie, gdzie tradycyjna wypożyczalnia Panek otworzyła niedawno swoje zagraniczne oddziały, natomiast opłata zwrotna związana jest z faktem, że po zakończeniu wynajmu w Czechach, samochód będzie musiał został przewieziony do Polski przez obsługę techniczną firmy.
Udostępnienie przejazdów zagranicznych do Czech i Słowacji to wspomniany pilotaż i od popularności opcji zależy poszerzenie obszaru do którego samochodami Panka będziemy mogli przemieszczać się w przyszłości, a warto zauważyć, że sieć tradycyjnej wypożyczalni Panek Rent a Car obejmuje również porty lotnicze w litewskim Wilnie oraz Kownie i w łotewskiej Rydze.
Możliwosć wjazdu do Czech i Słowacji dotyczy wszystkich samochodów w grupie aut osobowych oraz dostawczych. W obu krajach obowiązują identyczne warunki cenowe dla pakietów i przejazdów krótkoterminowych, a w przypadku niewystarczającej ilości paliwa, klienci mają możliwość dotankowania aut (za pomocą kart CircleK Routex) na stacjach sieci OMV działających w obu krajach.