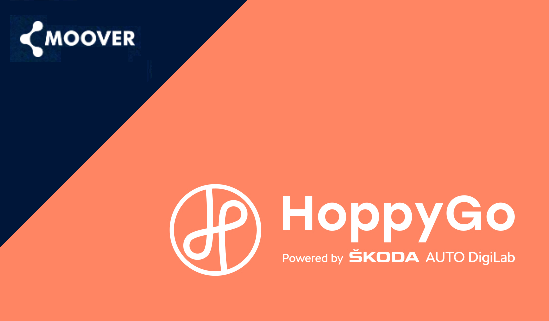 Ze względu na fakt, że carsharing w zorganizowanej przez operatorów formie rozwija się w Polsce bardzo dynamicznie, to inna jego odmiana czyli tzw. peer2peer, (udostępnienie za opłatą prywatnych aut przez ich właścicieli), która przez niektórych obserwatorów rynku, nazywany jest… jedynym modelem, godnym określenia "carsharing", nie zdołała dotąd odnieść w naszym kraju sukcesu. Nad Wisłą działało w pewnym momencie nawet kilka platform kojarzących właścicieli samochodów, którzy byli gotowi odstąpić swoje samochody, zarejestrowanym, ale obcym klientom, natomiast w tej chwili nie działa oficjalne żadna tego typu polska platforma na szeroką skalę.
Za taki stan rzeczy, eksperci rynku współdzielonej mobilności winią po pierwsze mentalność społeczeństwa, które niechętnie dzieli się swoją prywatną własnością, tym bardziej w sytuacji gdy nadal dla przeciętnego Polaka, samochód nie jest tylko "zwykłym przedmiotem", a po drugie wspomniany na wstępie dynamiczny rozwój usług komercyjnych, gdzie operatorzy udostępniają nowe samochody niemalże w całej Polsce również nie pomaga platformą p2p w rozwoju.
Czy to znaczy, że idea carsharingu peer2peer w Polsce pozostanie tylko teorią? Niekoniecznie, a to z tego względu, że do startu na naszym rynku szykują się dwie nowe inicjatywy, którym nie dość, że przyjdzie konkurować z tysiącami samochodów oferowanych przez rodzimych operatorów komercyjnego carsharingu, to jeszcze będą konkurować między sobą, a to starcie może przypominać mityczną walkę Dawida z Goliatem.
Pierwsza inicjatywa to – Moover, który jest typowym start-upem i chce pozycjonować się jako Airbnb dla samochodów. Usługa, wg jego twórcy – Kamila Skarżyńskiego na samym początku działać będzie jako platforma do wynajmu samochodów z tradycyjnych wypożyczalni, natomiast następnym etapem będzie udostępnienie ofert prywatnych właścicieli samochodów, którzy chcieliby wypożyczyć swój pojazd gdy nie jest używany. Główną przeszkodą do wprowadzenia platformy dla p2p już teraz, jest wg założyciela Moover forma ubezpieczeń samochodów w Polsce, gdzie polisa OC wystawiana jest na samochód a nie na kierowcę.
Czas teraz na przybliżenie sylwetki "Goliata", czyli HoppyGo, który w przeciwieństwie do Moovera działa już z powodzeniem w Czechach i na Słowacji, a także wspierany jest przez potężnych partnerów takich jak doskonale znana w Polsce Skoda, a także prywatny przewoźnik kolejowy, który od niedawna działa również w naszym kraju – LeoExpress. Współpraca z operatorem kolejowym jest o tyle ciekawa, że wg deklaracji obu podmiotów, docelowo w aplikacji HoppyGo będzie można łączyć przejazd pociągiem z wynajmem samochodów. Dotychczas HoppyGo obsłużyło 40 tysięcy klientów, a także pośredniczy przy wynajmie 1 500 aut. Interesujące w HoppyGo jest również to, że z platformy korzystają również czescy dealerzy marki Skoda, w efekcie czego za pośrednictwem aplikacji HoppyGo, można również wypożyczyć samochody demonstracyjne tej marki. W odróżnieniu od Moovera, czeska platforma oferuje ubezpieczenie wynajmowanych samochodów. Każdy z najemców, ma możliwość wykupienia ubezpieczenia samochodu z którego korzysta wg różnych wariantów. Parterem ubezpieczeniowym usługi jest firma AXA.
HoppyGo deklaruje swój start na polskim rynku w lecie 2020 roku, zatem całkiem możliwe, że już wkrótce będziemy mogli ocenić czy w ciągu ostatnich lat w dziedzinie współdzielenia mobilności coś się zmieniło i czy carsharing w modelu peer2Peer będzie miał szansę odnieść realny sukces.