D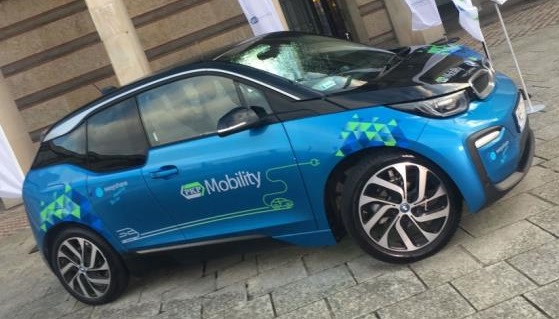 zisiaj podczas II Kongresu Rozwoju Kolei, który odbywał się na Stadionie Narodowym, ogłoszono oficjalnie powstanie projektu PKP Mobility, czyli w istocie długo oczekiwanego carsharingu od Polskich Kolei Państwowych, o którym to przedsięwzięciu w ostatnim czasie dużo mówiło się w branży.
Operatorem usług będzie dobrze znana z Poznania i Łodzi usługa EasyShare zarządzana przez polskiego, wiodącego producenta urządzeń telematycznych, warszawską firmę Keratronic i właśnie na systemie Keratronica będzie działał "kolejowy carsharing".
PKP Mobility nie będzie jednak tylko carsharingiem. Wg założeń polskiego, kolejowego giganta, projekt ten będzie pakietem różnych usług transportowych oferowanych przez Grupę PKP. Dzięki carsharingowi zostanie rozwiązany problem tzw. "ostatniej mili" czyli zaoferowanie pasażerom kolei dojazd do celu, który znajduje się poza dworcem docelowym.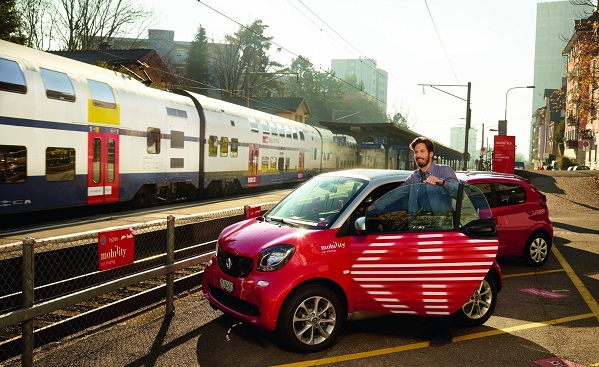 W ramach PKP Mobility, klienci będą mieli dostęp do współdzielonych rowerów i samochodów elektrycznych a także do stacji ładowania, których sieć jest stale rozwijana w PKP (w tej chwili udostępnionych jest 9 tego typu stacji). Rzecz jasna, "ładowarki" rozlokowane są na terenie dworców kolejowych i tam też oferowane będą usługi carsharingu. Podczas dzisiejszego kongresu pokazano dwa modele elektrycznych samochodów, które dostępne będą dla klientów PKP Mobility – BMW i3 oraz Nissan Leaf.
Start usługi zapowiedziany jest na koniec I kwartału bieżącego roku w Trójmieście, co też jest potwierdzeniem informacji z grudnia zeszłego roku, kiedy to Prezydent Gdyni zapowiedział start usługi carsharingu opartej na samochodach elektrycznych.
Na koniec jeszcze dodamy, że interesujące jest jak bardzo "nasz" polski kolejowy carsharing będzie wzorował się na niemieckim pionierze takich rozwiązań, czyli usłudze Flinkster, która jest własnością tamtejszych kolei państwowych – DB i zrewolucjonizowała pojęcie przejazdu koleją u naszych zachodnich sąsiadów.