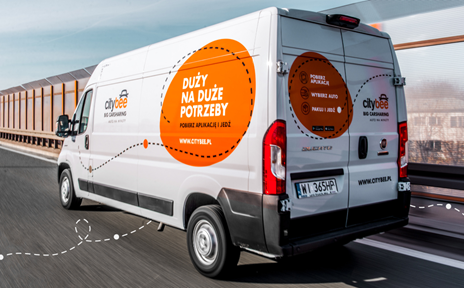 Niestety, nasze podejrzenia z zeszłego tygodnia okazały się prorocze. CityBee, czyli największy polski operator dostawczego carsharingu oficjalnie ogłosił wycofanie się z polskiego rynku. Pojedyncze samochody i polskie strefy tego operatora, można jeszcze odnaleźć w aplikacji, natomiast w ciągu najbliższych dni, znikną one z mapy całkowicie. CityBee nie znika jednak z rynku całkowicie, bowiem po nieudanej polskiej ekspansji, nadal będzie rozwijać swój rodzimy – litewski rynek, a także dwa pobliskie: łotewski i estoński, na których łącznie udostępnia ponad 1000 samochodów osobowych jak i dostawczych.
Wartą zauważenia ciekawostką, jest fakt, że część busów używanych na polskim rynku, trafiło już do zagranicznych oddziałów CityBee, co jest działaniem nietypowym, bowiem nieczęsto zdarza się aby w usługach carsharingu używane były samochody na zagranicznych tablicach rejestracyjnych.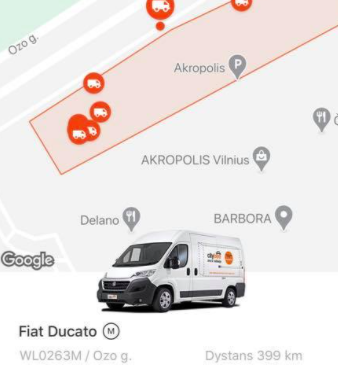 Od początku swojej działalności w Polsce, CityBee deklarowało, że "BigCarsharing" to tylko początek i do samochodów dostawczych z czasem dołączą również auta osobowe. Taki scenariusz ziścił się we wspomnianych już powyżej Łotwie i Estonii, gdzie CityBee podobnie jak w Polsce, na początku udostępniło tylko busy, a po pewnym czasie dołączyła również flota samochodów osobowych. Polski oddział niestety nie doczekał tego momentu, a nieoficjalnym powodem tej decyzji jest zbyt duża konkurencja a także zbyt niski pułap cen usług oferowanych przez polskich operatorów, co w dalszej perspektywie nie pozwala na osiągnięcie zysku. Potwierdzeniem tej tezy jest porównanie cen usługi CityBee na rynku litewskim z poziomem cen polskiej konkurencji, którego to dokonaliśmy w naszym artykule z zeszłego tygodnia, z którym można zapoznać się w tym miejscu. Litewska, ale również łotewska i estońska oferta CityBee jest znacznie wyższa niż oferta wynajmu osobowych "aut na minuty" w Polsce, a litewski operator uznał, że lepiej inwestować na bardziej rentownych rynkach niż polski.
Wyjście CityBee z Polski ma jeszcze jeden, symboliczny wymiar. Mianowicie "miejskie pszczoły" jak dotychczas były jednym "spalinowym" usługodawcą z kapitałem zagranicznym na polskim rynku. Poza CityBee każdy inny operator carsharingu w naszym kraju, może pochwalić się w 100% polskim kapitałem. Jedynym wyjątkiem jest InnogyGO, którego właścicielem, jest niemiecki operator energetyczny Innogy (dawniej RWE). Przypadek Innogy jest jednak o tyle inny, że Niemcy nie weszli na polski rynek aby oferować carsharing, tylko od dawna już wytwarzają i sprzedają w Polsce (szczególnie w Warszawie) energię elektryczną. Standardem w innych krajach, szczególnie w sąsiednich, są inwestycje zagraniczne skupione głównie na carsharingu, gdzie jako przykłady możemy podać – włoski kapitał w rosyjskim Delimobil, włosko-rosyjski kapitał w czeskim AnyTime, węgierski w czeskim GreenGo, niemiecki w węgierskim ShareNow czy japoński w szwedzki Aimo. Podobnych przykładów jest znacznie więcej, natomiast wskazują one jak bardzo carsharing stał się polską specjalnością, gdyż siłą polskich firm został rozwinięty do bardzo dużego rozmiaru i na stałe wkomponował się w miejski krajobraz całej Polski.