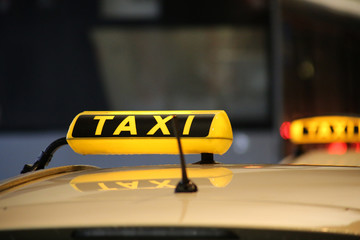 W związku z długo oczekiwaną, szczególnie przez przedstawicieli branży taksówkarskiej – ustawą Lex Uber, spotkaliśmy się z ciekawą opinią, jakoby carsharing był głównym beneficjentem nowych przepisów, które w głównej mierze uderzą w tzw. "kierowców okazyjnych", którzy pracowali na przewozach dorywczo. W tej chwili, po wprowadzeniu dodatkowych uwarunkowań, taki rodzaj pracy dodatkowej przestanie się opłacać. Eksperci rynku, wskazują, że konsekwencją nowych przepisów, będzie zmniejszenie ilości kierowców świadczących usługi dla Ubera, Bolta czy innych platform oferujących samochodowy przewóz osób, a co wydaje się logicznym następstwem zmniejszenia rzeszy kierowców – wzrosną ceny. W sieci co rusz pojawiają się coraz to nowe informacje od użytkowników usług, którzy wskazują na podwyżki usług.
Czy w związku z powyższym carsharing powinien upatrywać swojej szansy? Odpowiedz na to pytanie nie będzie jednak jednoznaczna. Po pierwsze, podwyżki przewozów nie są niczym dziwnym w epoce korona-wirusa, gdzie ceny wielu usług ulegają podniesieniu. Większość polskich usługodawców "aut na minuty" również podniosła w ostatnich tygodniach ceny swoich usług.
Szansy carsharingu upatrujemy jednak nie w kwestii różnicy cen w stosunku do usług przewozu osób i usług taksówkarskich, tylko właśnie w kwestii niepewności prawnej i jednocześnie społecznej, która dotyka klientów tej branży. Społeczność licencjonowanych taksówkarzy odliczała czas do 1 października czyli do czasu wprowadzenia ustawy, a gdy ostatecznie weszła ona w życie, taksówkarzy rozwścieczył fakt, "covidowej poduszki" czyli okresu przejściowego w stosowaniu kar za łamanie przepisów nowo wprowadzonej ustawy, do końca tego roku. Coraz więcej mówi się również o "łapankach" organizowanych przez Policję we współpracy z licencjonowanymi taksówkarzami na "nielegalnych" przewoźników. Takie sytuacje na pewno nie sprzyjają zaufaniu klientów do tego typu usług, przynajmniej do czasu uspokojenia sytuacji. Z tej perspektywy, korzystanie z usług carsharingu wydaje się pozbawione "dodatkowych atrakcji".
Ostatecznie jednak jeśli ustawa "Lex Uber" nie wstrząśnie znacząco branżą przewozów, operatorzy carsharingu nie mają wyraźnych powodów do euforii, tym bardziej, że myli się ktoś, kto uważa, że taksówki tradycyjne, Uber czy Bolt są głównymi wrogami "aut na minuty". Znacznie większą, realną konkurencją, szczególnie w krótkich wynajmach miejskich, są hulajnogi, których dostępność w największych miastach jest równie duża. Nowa ustawa wzbudza dużo emocji, ale niestety istnieje duża szansa, że jak często się zdarza, z "dużej chmury, wyniknie mały deszcz" i sytuacja w tej branży nie ulegnie dużej zmianie, a co za tym idzie dostępność dla klienta jak i cena usługi nadal będzie na akceptowalnym poziomie. W tej sytuacji, carsharing niewiele zyska na zmianie przewozowych przepisów. Kluczową kwestia jest dostępność kierowców i samochodów do przewozu osób. Dopiero znaczna podwyżka cena tych usług, a także drastyczne zmniejszenie dostępności kierowców może przynieść znaczącą korzyść usługom carsharingu w Polsce, a czy ta podwyżka faktycznie nadejdzie i utrzyma się w dłuższym czasie, tego dowiemy się w ciągu najbliższych miesięcy. Co więcej, obserwując kierunek rozwoju uslug "aut na minuty" w ku coraz szerszej ofercie wynajmów dobowych i tygodniowych, to widać jak na dłoni, jak bardzo usługi przewozu osób i carsharingu oddalają się od siebie i przestają być dla siebie realną konkurencją.