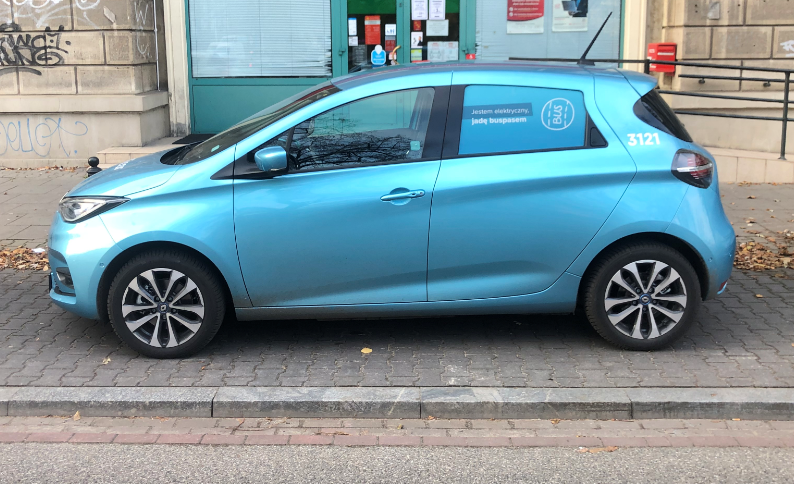 Minęło już kilka tygodni, odkąd Traficar wrócił ze swoimi samochodami osobowymi do Warszawy. Oprócz standardowej floty miejskich Clio, do stolicy przyjechały również samochody kompaktowe, a wśród nich m.in Renault Megane, Seat Leon czy Citroen C-Elysse, które dostępne są w każdej z lokalizacji tego operatora. W ostatnich dniach do Traficara dołączyły jednak zupełnie nowe samochody, które dostępne są póki co wyłącznie w Warszawie, a mowa o w pełni elektrycznych Zoe. Zero-emisyjne Renault to egzemplarze z nowej, drugiej generacji modelu i jest ich w Traficarze 10 sztuk.
Elektryczne Renault udostępnione są w identycznej cenie jak pozostałe osobowe samochody Traficara. Jest to o tyle zaskakujące, że wartość Zoe jest ponad 2 raz wyższa od ceny katalogowej Clio.
Cennik samochodów osobowych (również Zoe) Traficara:
Kilometr – 1,50 PLN
Minuta postoju – 0,15 PLN
Opłata startowa – 2,99 PLN
Oprócz wprowadzenia "elektryków" Traficar w ostatnich dniach wprowadził również promocję na pakiety kilometrowe. Obecnie, decydując się na "paczkę" 50 kilometrów za 75 PLN, klient otrzymuje dodatkowe 5 kilometrów, oszczędzając jednocześnie 7,5 PLN. Pakiet kilometrowy ważny jest 30 dni od momentu zakupu.