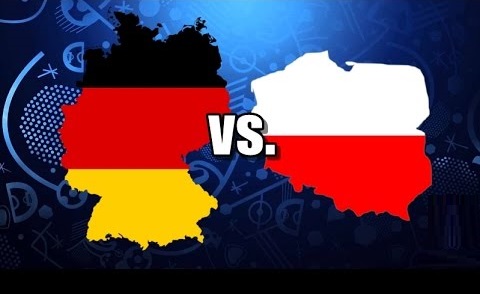 Federalne Stowarzyszenie Carsharingu (Bundesverband Carsharing) opublikowało podsumowanie roku 2019 w branży współdzielonej mobilności w Niemczech. Przy tej okazji postanowiliśmy porównać liczby naszych zachodnich sąsiadów z końca zeszłego roku z osiągnięciami polskiego rynku na koniec 2019, aby na tej podstawie określić jak dużo brakuje nam do jednego z globalnych liderów tego rynku:
Liczba usługodawców carsharingu:
DE: 226
PL:     11
Przepaść pomiędzy ilością usługodawców jest porażająca, a robi jeszcze większe wrażenie, jeśli uświadomimy sobie, że za 2 miesiące polski katalog usług stopnieje jeszcze bardziej z 11 operatorów do 8, bowiem w kwietniu definitywnie kończy swoją działalność Vozilla, a usługi carsharingu nie świadczą już również Click2Go a także operator elektrycznego carsharingu GreenGoo z Górnego Śląska, który zrezygnował z oferowania minutowego, klasycznego współdzielenia. Z drugiej jednak strony należy pamiętać, że carsharing w Niemczech obecny jest od dekad a także popularne są tam bardzo małe lokalne (posiadające nawet 1 samochód) usługi. O jednym takim usługodawcy pisaliśmy już szerzej w sierpniu 2018 – artykuł na ten temat dostępny jest tutaj. Co dodatkowo odróżnia rynek niemiecki od polskiego, to to, że za Odrą bardzo popularne jest zorganizowane współdzielenie samochodów również na obszarach wiejskich, które w Polsce zupełnie nie występuje.
Liczba dostępnych samochodów:
DE: 25 000 
PL:    4 000
Niemcy na koniec zeszłego roku mogli pochwalić się około 6- krotnie większym wolumenem samochodów współdzielonych niż Polska. Ta różnica nie jest już tak drastyczna jak w przypadku ilości usługodawców, a na dodatek jeśli nadmienić, że tylko prawie połowa z liczby 25 000 samochodów, to auta udostępnione w trybie otwartym (13 500) to dystans do o wiele starszego rynku niemieckiego w przypadku Polski nie jest tak duży.  Warto jednak w tym miejscu nadmienić, że u naszych zachodnich sąsiadów bardzo mocno rozwinięte są usługi carsharingu stacjonarnego, który w Polsce występuje na poziomie marginalnym i to wyłącznie jako dopełnienie oferty usługodawców, których główną specjalnością jest "free-floating".
Liczba zarejestrowanych klientów:
DE: 2 300 000
PL:     700 000
W przypadku ilości klientów, różnica jest już zdecydowanie najmniejsza. Ponad 3- krotnie większa ilość zarejestrowanych klientów w Niemczech, to z perspektywy Polski, gdzie carsharing jest nadal bardzo młodym rodzajem transportu powód do zadowolenia. Tym bardziej jest to dobry wynik, że na początku 2020 roku osobowe "auta na minuty" w Polsce są dostępne tylko w 10 aglomeracjach, gdy dla porównania niemiecki carsharing obecny jest w aż ponad 700 lokalizacjach z czego 150 to miasta o populacji większej niż 50 tys mieszkańców.
Reasumując, na pierwszy rzut oka dystans polskiego carsharingu do niemieckiego odpowiednika jest pokaźny, jednak obserwacja dynamiki rozwoju naszego rodzimego rynku pozwala na optymizm i nakazuje oczekiwać, że w najbliższych latach różnice pomiędzy omawianymi rynkami będą się zacierać a ekonomia współdzielenia będzie coraz bardziej obecna w polskich metropoliach, ale również na prowincji, bo tego szczególnie możemy Niemcom zazdrościć i w tej sferze jest najwięcej do nadrobienia. Optymizm jest wskazany zważywszy na fakt, jak dużo zmieniło się w zakresie współdzielonej mobilności samochodowej ale również osobistych środków transportu jak rowery czy hulajnogi w Polsce w ciągu ostatnich 5 lat. A to na pewno nie koniec.