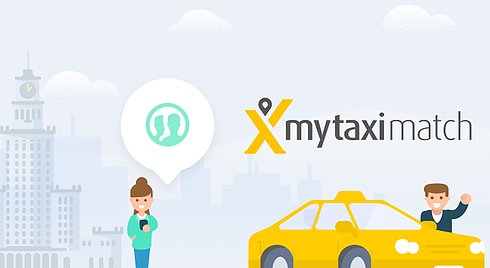 MyTaxi, czyli stale zwiększająca swoją popularność na polskim rynku aplikacja do zamawiania taksówek, ogłosiła oficjalnie w dniu wczorajszym rewolucję. I to nie małą, chociaż zwłaszcza starsi użytkownicy "taryf", gdzieś to już chyba widzieli. Ale zacznijmy od początku. MyTaxi, to aplikacja która rzuciła wyzwanie Uberowi i służy do zamawiania przejazdu taxi za pomocą smartphona. Każdorazowo po zamówieniu przejazdu klient widzi status swojego zamówienia, oraz obserwuje drogę dojazdu samochodu do miejsca oczekiwania pasażera. Klient płaci za pomocą aplikacji, więc nie trzeba martwić się  o zabranie karty płatniczej ze sobą, bądź o posiadaniu gotówki. Na koniec pasażer ocenia przejazd, samochód oraz kierowcę za pomocą systemu 5 gwiazdek. Ocena sumuje się z ocenami poprzednich klientów i dzięki temu inni klienci mogą wyszukiwać przejazdu z najlepiej ocenionym dotychczas kierowcą.
Miłośnicy nowinek na pewno znają doskonale już tą aplikacje, a kto wcześniej nie miał jeszcze z nią styczności, polecamy skorzystać, tym bardziej że w dniu wczorajszym MyTaxi ogłosiło wprowadzenie do swojej usługi nową funkcjonalność o nazwie MyTaxiMatch. Otóż klienci aplikacji będą mieli możliwość obniżenia kosztów swojego przejazdu poprzez wyrażenie zgody na dobranie innego pasażera podróżującego na podobnej trasie. Aplikacja skojarzy takich pasażerów i wyśle po nich taksówkę. Jak podaje organizator usługi, oszczędności dla klienta na takich trasach mogą dochodzić nawet do 40% co zwłaszcza przy długich trasach nie pozostaje bez znaczenia. Funkcjonalność jest pilotem i potrwa póki co miesiąc i będzie dostępna jedynie w Warszawie. I jest to jedyne takie miejsce w całej Europie, bowiem MyTaxi uznało akurat stolicę Polski za najciekawsze miasto do testów tej usługi. Jeśli usługa "wypali" wejdzie do użytku w Warszawie na stałe, po czym otwarta zostanie w kolejnych polskich miastach. Można odnieść wrażenie że gdzieś, kiedyś już taka usługa działała, a jak pewnie wspominają starsi czytelnicy, działała całkiem dobrze. Mamy na myśli oczywiście branie pasażerów na tzw. "łebka" w czasach WPT i PRLu. Wtedy takie działanie nie było do końca legalne, natomiast społeczeństwo pokazało że na takie usługi jest zapotrzebowanie. Po dojściu do głosu kapitalizmu, musieliśmy czekać prawie 3 dekady i system z powrotem wraca do łask. Pozwoliliśmy sobie na to dość optymistyczne stwierdzenie ponieważ jesteśmy niemal pewni że usługa się przyjmie i najpierw warszawiacy, a później mieszkańcy pozostałych polskich metropolii będą chętnie korzystać z tego udogodnienia.
Czy zatem można uznać że tytułowa teza jest poprawna? Czy można uznać że MyTaxi wprowadza Carsharing? I tak i nie. Można uznać że zamawiając nasz środek transportu, udostępniamy innym część pojazdu za który płacimy, zatem ma ta usługa pewne wspólne mianowniki, choć bardziej skłanialibyśmy się ku tezie że jest to Carpooling w czasie rzeczywistym. Z pewnością usługa ta nie rozwiąże problemu samochodów zalegających na ulicach, przynajmniej nie w sensu stricte, natomiast może faktycznie przyczynić się do zmniejszenia ilości aut w ruchu ulicznym, gdyż pasażerowie nie będą jechać oddzielnymi środkami transportu, tylko tym samym. Spodziewamy się również że może to być usługa która rozluźni tłok w autobusach i tramwajach, ponieważ, przez wielu uważana za elitarną, ze względu na swoją cenę, taksówka, stanie się bardziej przystępna cenowo, dla części społeczeństwa która raczej unikała  tej formy transportu. Z pewnością nowa usługa MyTaxi wpisuje się w ideę Sharing Economy i będziemy jej kibicować, mimo że jest to zdecydowanie daleki kuzyn Carsharingu jako takiego. Natomiast nie jest wykluczone, a  wręcz pewne że będzie ona wraz z Carsharingiem właśnie, wspólnie walczyć z tłokiem na drogach i frustracją społeczeństwa tracącego czas i zdrowie w korkach.